Butterflies at RHS Wisley 2017
Butterflies at Wisley 2017
14th January - 5th March
For the 3rd year running I have been invited to create a sculpture trail at Wisley leading the way to the real life butterflies in the glasshouse.
I'll also be in the glasshouse gallery Fridays, Saturdays and Sundays throughout the event selling, demonstrating and chatting about my work.
If you'd like to purchase any of the sculptures please get in touch with me directly.
Visit https://www.rhs.org.uk/gardens/wisley/whats-on/butterflies-in-the-glasshouse for more details about the Butterfly event (directions, opening times, admission prices etc.)
Rose Garden
Galvanised Steel
Unique
Rose with Butterflies
Galvanised Steel
Series
Rose with Caterpillars
Galvanised Steel
Series
Rose with Bird
Galvanised Steel
Series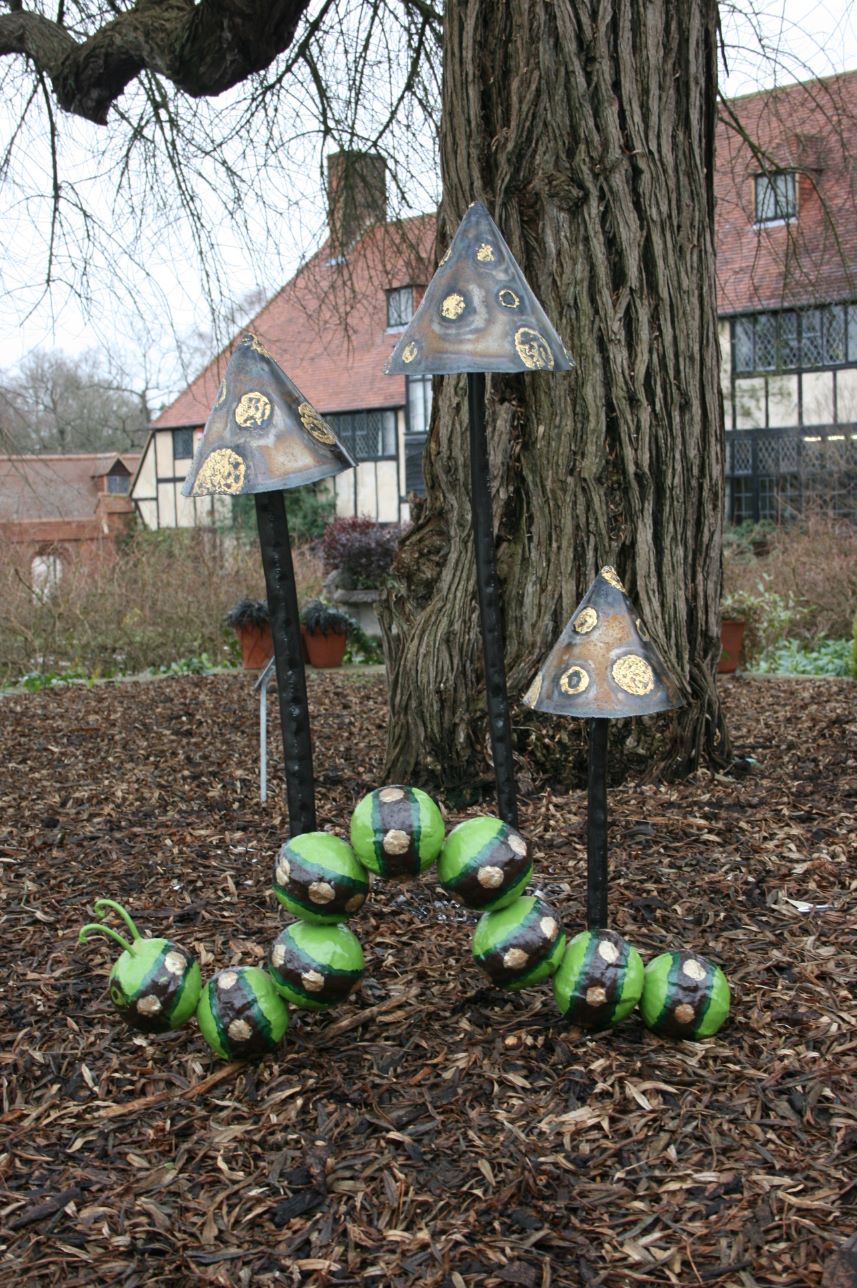 Toadstools
Steel
Series
Caterpillar
Steel
Unique
Mini Frames: 3 designs available wall mounted or with a stand (stand sold seperately)
Galvanised Steel
Series
Butterfly Frame (Tree Nymph)
Galvanised Steel
Unique
Butterfly Frame (Orange Tip)
Galvanised Steel
Unique
Butterfly Frame (Malachite)
Galvanised Steel
Unique
Meadow: Daisies (set of 3)
Steel
Series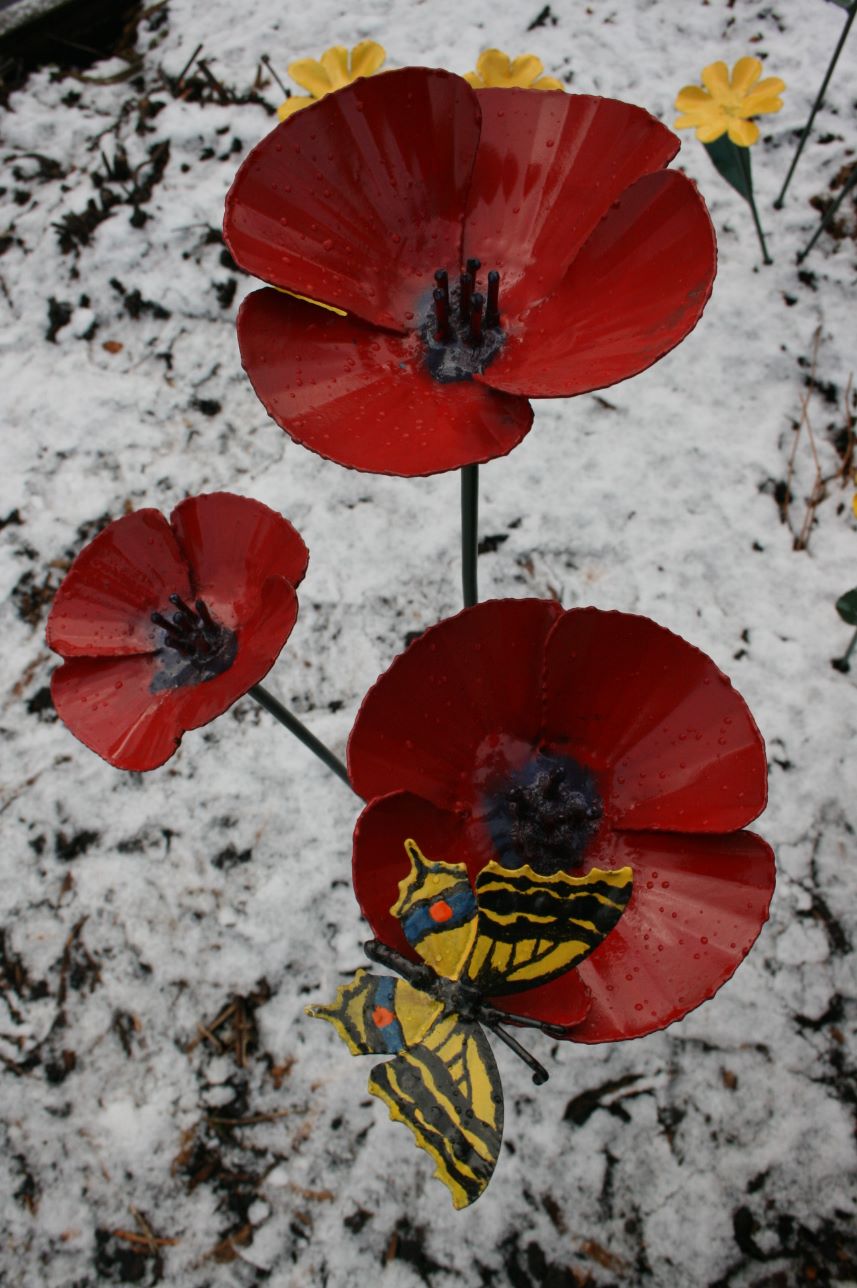 Meadow: Poppies (set of 3)
Galvanised Steel
Series
Flutter By and Bee Mine: Flower Stick
Galvanised Steel
Series
Flutter By and Bee Mine: Totem
Galvanised Steel
Unique
Elderberry Frame
Galvanised Steel
Unique
Hairy Caterpillar
Steel
unique
Mighty Oak
Galvanised Steel
Unique
Leaf Stick: Painted
Steel
Series
Leaf Stick
Galvanised Steel
Series
Leaf Stick: Rusted
Steel
Series
Leaf Stick (acorn): Painted
Steel
Series
Leaf Stick (acorn)
Galvanised Steel
Series
Leaf Stick (acorn): Rusted
Steel
Series
Portal
Galvanised Steel
Unique
Giant Lavender
Steel
Unique
Lilies:
Single Flower
Flower with Bud
Double Flower
Galvanised Steel
Series
Flight of the Flutterbys
Galvanised Steel
Unique
Flowers (birdbath/feeders)
Galvanised Steel
Series